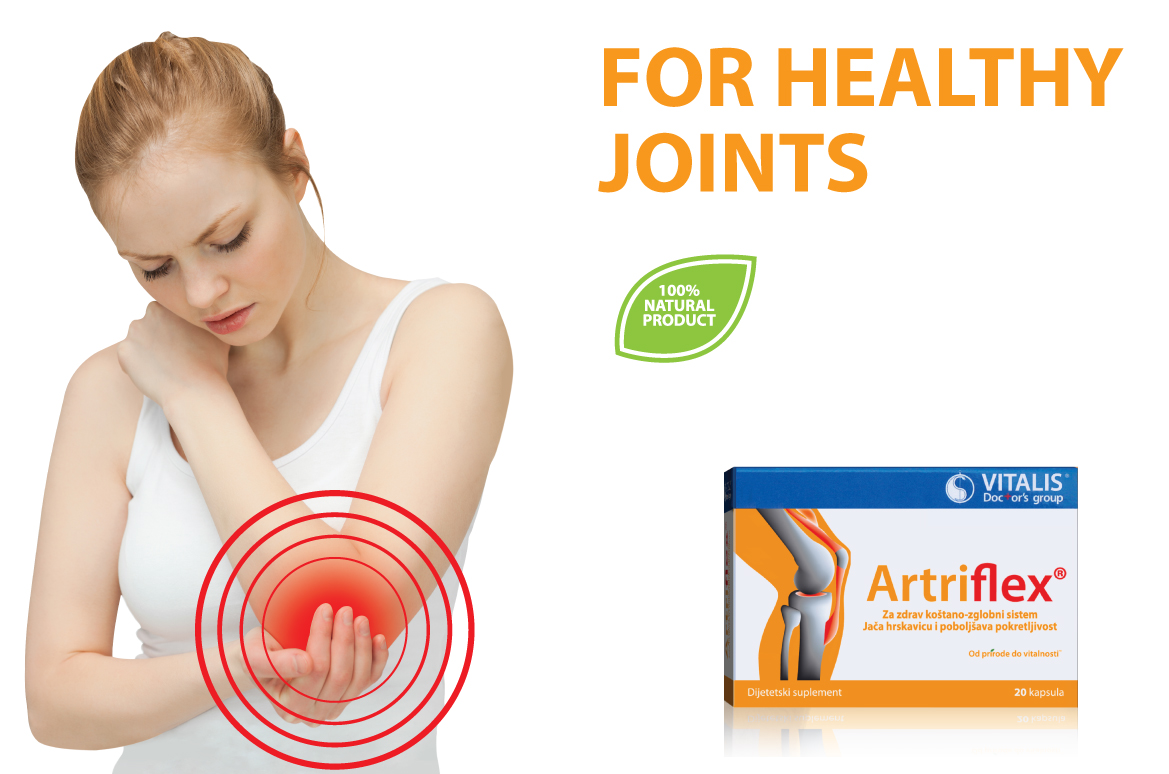 Artriflex is a new and natural product recommended as addition to the daily diet for people that suffer from inflammation and joint stiffness, joint pain and arthritis.
If you suffer from pain and swelling in the areas of joints, play sport or do a heavy physical work, have increased body weight or you're prone to sprains and strains we recommend you Artriflex. Artriflex is a new natural product from VITALIS Doctor's Group company, dedicated to creating and maintaining healthy bone and joint system, reducing the stiffness of the joints, strengthen cartilage, increase flexibility and mobility of joints, ligaments and muscles. Artriflex will ease osteoarthritis and rheumatoid arthritis, sciatica, lumbago and gout, but is recommended as a preventative for those who want to prevent future injuries of joints and muscles, as it feeds and builds cartilage and ligaments.
Since it is improving recovery of the joints, ligaments and muscles, it is recommended to people before and after surgical procedures on bones and joints. Artriflex relieves tendinitis and bursitis. It mimics the softness of joints, moisturizes and inflates the insulating layer of cartilage and helps maintain healthy cartilage.
For healthy bones and joints - Artriflex!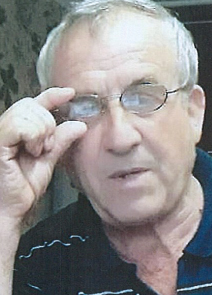 I FEEL TREMENDOUSLY WELL!
ILIJA Zdravkovic, Gornji Bunibrod:
"Respected gentleman, I want to pay you gratitiude for your products that I have bought. I feel tremendously well since I have been using your products and I wish you to last long in order to keep healing people with your products. I use all of your products as well as Artriflex and Sports cream and they helped me a lot.
Grateful user Zdravkovic Ilija."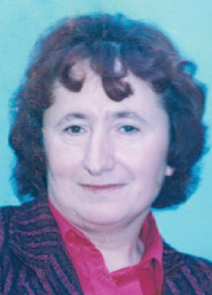 JULIJANA Milojkovic, Kacarevo:
"User of Artriflex, Miljkovic Julijana 74 years old. I have been using Artriflex since 2015. It helps me a lot. I take Artriflex capsules two times daily and I am satisfied. I will continue using Artriflex for as long as it helps."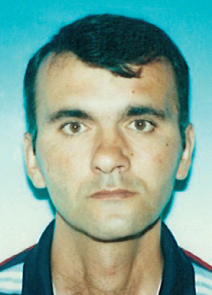 I FEEL IMPROVEMENT ALREADY.
STIVEN Calija, Belgrade:
"I have been taking therapy for pain in the lower parts of my spine, without any results. The diagnosis is vertebral osteoporosis. A friend recommended me Artriflex capsules and Sports cream (cream). I have been taking Artriflex capsules and applying Sports cream since august and I already feel improvement. Thank you Vitalis and I want to continue taking Artriflex and Sports cream until I am healed.
Calija Stiven, Beograd"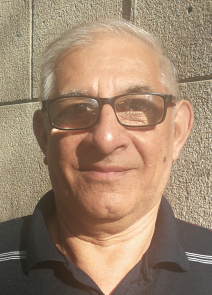 NOW I CAN WALK WITHOUT PAIN.
BORISLAV Ilic, Belgrade:
"Since I have been using Artriflex I can stand, walk without pain, I don't have pains in my knees, tighs, spine and hips anymore. Thanks to my wife that has made me take Artriflex, I live pain-free life.
Borislav Ilic, Beograd."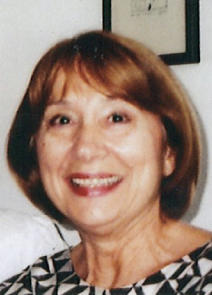 I TAKE ARTRIFLEX, PAINS ARE GONE.
STAMENKA Milovic, Belgrade:
"I have been using Artriflex for two years and I am very satisfied. I had strong pains in my knees and hands and since I have been using Artriflex the pains are gone and movement range and flexibility of my hands and knees are very much improved. My friend who takes Artriflex has recommended Artriflex to me as well. Therefore, I recommend Artriflex to everyone with similar wrist problems. I used Sports cream as well and it is great. Thank you Vitalis on excellent products.
Milovic S."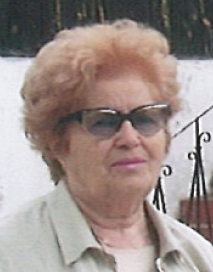 NATALIJA Budisavljevic, Indjija:
"Respected Vitalis,
I have gotten the chance to inform you that I have been using your products Artriflex and Venogel. These products are ideal for my wrists and veins. I have been using Artriflex for 8 months. I started taking one capsule daily at first and I noticed slight improvement. After that, I started taking two Artriflex capsules daily, in the morning and in the evening and I noticed that I feel better. However, when I paused and stopped taking Artriflex for one month, the pain was back. Now I take Artriflex continuously, without pause, every day. I can walk and flex my knees much easier now. Venogel I use for varicose veins. I am immensely satisfied with your products. Respectfully yours,
Natalija Budisavljevic
pensioner from Indjija"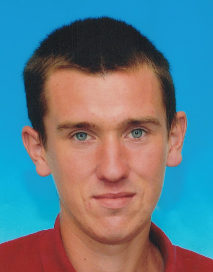 DEJAN Vasiljevic, Kosjeric:
"I am Dejan Vasiljevic from Kosjeric. When I heard about Artriflex I decided to try it out. I experienced issues concerning my right shoulder. I couldn't move my hand and fingers. After having finished third package of Artriflex, I feel much better.
Now I can move and use my hand to work. I gladly recommend Artriflex to everyone. Artriflex helped me."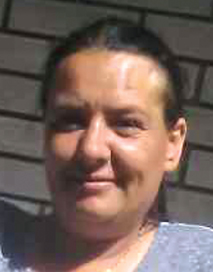 MARINA Petrovic, Medja, Brestova:
"Good day, I am Marina Petrovic. In 1999, I suffered an aneurism due to pressure of pushing during the childbirth and consequently I had a brain stroke. Since than, I have pains in my left and right knee, in my spine and left shoulder. I used all sorts of different products, injections and medications. In 2014, I had spinal disc herniation in L5-S1 section . My bones weakened a lot, the discus broke and operation was necessary. Afer that, I still had pains in my spine and knee. I had terrible pains. I started using ARTRIFLEX and I forgot about pains. I have been taking Artriflex for four months now, I have noticed the difference and I completely forgot the pains."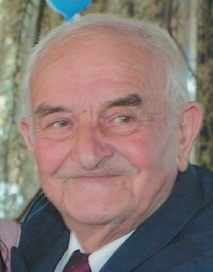 CEDO Calija, Belgrade:
"- I have problems with spine and circulation in lower body parts (from the waist down and in my feet). For a long time I got injections and underwent various therapies. All that helped very little or not at all.
- I have been using Vitalis Artriflex and Sports cream since august this year. After one month of using Artriflex and Sports cream I noticed improvement and better mobility. I will continue to use Artriflex and Sports cream until I recover completely or at least until I feel much better.
- Thank you Vitalis on your miraculous cure.
Cedo Calija, Beograd "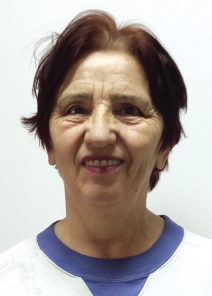 MIRJANA Aleksic, Belgrade:
"For years, I suffered from spinal pain and I felt severe pain, especially in my legs and my legs felt heavy. Literally, I spent best years of my life living with those pains. I moved with difficulty.
My life completely changed for the better, since I started using products manufactured by Vitalis.
I used Artriflex and I can tell that my health condition improved significantly. I move with more ease and stability and the pains are less intense."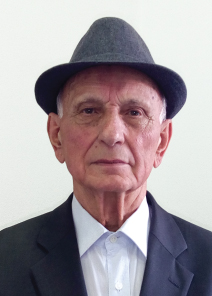 MILAN Ceranic, Belgrade:
"I am Ceranic Milan and I am 90 years old. I had strong pains in my hips and knee joints. I walked with crutches. The pains were unbearable and therefore I thought all the time what to do about it. Luckily, one day in Kurir newspaper, I read about Vitalis Artriflex for cartilage regeneration and mobility improvement.
I have decided to test
Artriflex
on myself: - I took
Artriflex
two times daily for two months and I have noticed improvement - Afterwards, I continued taking
Artriflex
one time daily in combination with massage of the painful places with
Sports cream
. I feel even better now and I can walk without walking cane. - I believe that the fastest and most efficient way to achieve results is to combine
Artriflex
and
Sports cream
."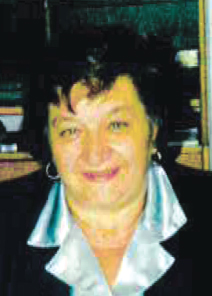 ANICA Stjepic, Ravni:
"Thanks to Artriflex I walk with more ease and stability again!
My name is Anica Stjepic and I am a pensioner. I spent my career as a teacher, enjoying my vocation and the youth of my pupils that surrounded me. With ageing, spine and knee pains increased and they made movement more difficult for me. I had difficulty in getting up and felt unsure because of the pains in my knees. Thanks to Artriflex, I get up easily and walk with confidence again. After first package, the pains became tolerable and with further use of Artriflex, the pains were gone. I enjoy in every movement again. I heartily recommend Artriflex to everyone with similar problems, for easier, more beautiful and pain-free life. It is wonderful that you exist, I am thankful for that.
Anica Stjepic"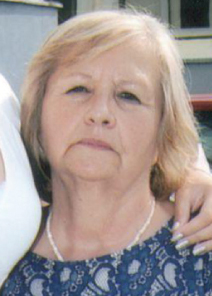 JULKA Kuzmanovic, Vrcin:
"Artriflex solved my problems caused by osteoporosis, scoliosis and spondylosis. I have used various medications and ointments, as well as physical therapy. The pains were overpowering. I moved with difficulty even in bed and I couldn't find a pain-free position. After only one month of taking Artriflex I felt revitalized. Now I can sleep and turn in my bed with ease and take position that suits me. Thank you for finding a cure for my problem."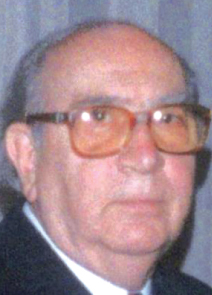 SLOBODAN Knezevic:
"As it is right and proper, I will introduce myself first. My name is Slobodan Knezevic and I am 92 years old. That is enough. My problem is leg pain as a consequence of knee over flexion and wrong therapy (the physiatrist has injured sacroiliac joint ligaments with two torsion twitching of leg ). I walk with the help of crutches. Until recently, my leg reacted with intense pain in my hip and knee with every step I took. In the bed I could only lay on my back. Three months ago, I started taking Artriflex and recently I started to massage painful spots with Sports cream as well. I am patient because I am aware that rehabilitation such as this doesn't happen overnight but I am hoping for complete success as I have experienced that I don't have any pain in my legs on some days and I sleep without any problems for some time now already – I sleep on my side- as I have always slept whole my life. I have decided to continue taking Artriflex and Sports cream as the improvements are obvious."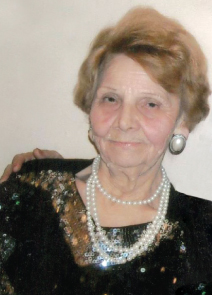 ANDJELIJA Ivanovic, Belgrade:
"I have suffered from osteoarthritis for over 25 years. My joints were swollen and the pains were unbearable. I felt constant stifness in the joints of my arms, knees and hips. I used to feel most frequent and the most intense pains in my hips during more demanding physical effort. I took various medications and nothing helped. When I first saw an advertisement for Artriflex, I have ordered it. I have been using Artriflex for 6 months now and I am walking again. I used to walk with two walking sticks before and after two packages of Artriflex – my life has changed for the better. My mobility is excellent and my joint flexibility has improved. I continued to take Artriflex regularly and I will continue taking Artriflex for the rest of my life because Artriflex saved my life."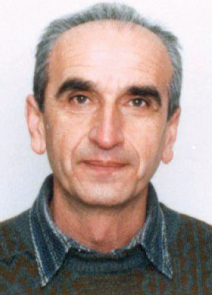 BLAGOJE Savic, Kosjeric:
"I started using Artriflex after my sister recommended it to me and after I tried pain injections and various tablets. The pains in the shoulder and the knee were constant and I couldn't walk. I decided to try out Artriflex capsules and Sports cream. Already after a few days of taking Artriflex and applying Sports cream I have noticed mild improvement and after 20 days of therapy the pains were gone and I could go back to work. I continued to use your products – Artriflex and Sports cream preventively. In all sincerity, I would like to recommend Artriflex and Sports cream to all out there with similar problems like mine. Give it a try and you will not regret it – that is what I can guarantee. Thank you Vitalis for making such great products. I couldn't be more satisfied. Thanks a million."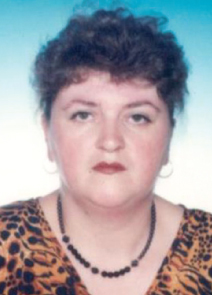 VERA Stojanovic, 54 years old, Vrcin:
"I worked in sales business for 32 years as a sales person - in other words on my legs most of the time. My knees suffered - namely my cartillage. I walked with difficulty and every step was painful. I saw an advertisement on the TV for Artriflex and I decided to try it out. I had actual and obvious improvement after two months of taking Artriflex. I am your faithful consumer for 3 years already and I have no intention to quit. Thank you Vitalis for producing Artriflex and thereby made it possible for us to lead normal life. I recommend Artriflex to everyone who have joint and flexibility problems. Best regards. Vera Stojanovic."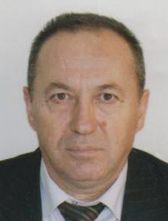 My knee is functional again!
MILIVOJE Djordjevic, Kosovska Mitrovica:
"Artriflex solved my problem. Hereby I want to express my gratitude to Vitalis for solution of my problem! With the use of your product Artriflex I have managed, in very short period of time (one month), to restore the function of my left knee. Movements of the knee backwards were limited, I could not squat. After usage of your product the pains were almost completely gone. I feel so much better now, I move more easily and movement performance is much better and painless. I am truly satisfied with your product and I will continue to use it. I am grateful for such a great product Artriflex."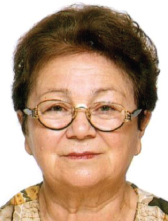 THANK YOU FOR ARTRIFLEX.
MILANKA Miskovic, Sid:
"Artriflex has helped me to live and work normally even in the third age. I have decided to purchase your product six months ago when I was watching an advertisement for Artriflex on television. A women in the advertisement was talking about the problems she had. I was listening to her story and it seemed to me as if she was speaking about my problems. That instant I took the phone and ordered 2 packages +1. And now after three months of taking Artriflex all is gone. Since then I have been your faithful customer and I am thankful to Vitalis for manufacturing such efficacious product which has brought me back to normal life. Thank you for Artriflex."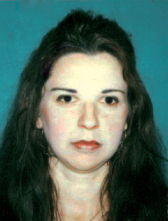 THE PAINS AND STIFFNESS ARE GONE!
NADA Trajkov, Bosilegrad:
"I want to express my gratitude to VITALIS, because I feel it is my obligation and duty to do so. I can not be modest when I ought to praise your product. I have been experiencing problems with pains in my joints for one year now. Additionally, the feeling of stiffness made my condition even harder. I took various medications but nothing helped. I had big luck when I decided to try Artriflex capsules. With regular use the pains were gone first. And the stiffness was gone afterwards. I am thankful for kindness and effectiveness of your staff as well. Big hello for VITALIS company, wishing you a lot of success in your future work."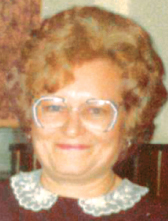 I HAVE REGAINED CONFIDENCE AND VITALITY RELATED TO WALKING.
MARIJA Doroslovacki, Becej:
"Good day to Vitalis. Artriflex solved my problem. I have been using Artriflex capsules for several months now and thanks to this product I feel reborn. The pains were gone first and the feeling of stiffness was gone afterwards. I regained confidence and vitality related to walking. I have tried many different things but without success but Vitalis Artriflex is a win win for me. Big hello to Vitalis!"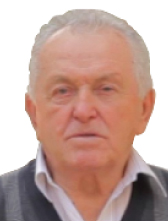 I took, I am taking and I will continue to take Artriflex always.
MILAN Grujanac, Novi Sad:
˝I had big problems with my knees because they were hurting me. My hip was hurting me as well. I visited many doctors in search for medicine. However, whatever they prescribed to me wasn't helpful. One day, I spotted an advertisment for your product Artriflex on television. I bought your product and took it for several weeks. After taking your product Artriflex I felt much, much better. Simply said, I didn't have any pains at all anymore and I was able to move normally again. I am taking Artriflex and I feel so much better. I have recommended Artriflex to all my close friends and acquaintances. All of them are taking Artriflex now and they are more than thankful. I took, I am taking and I will continue to take Artriflex always.˝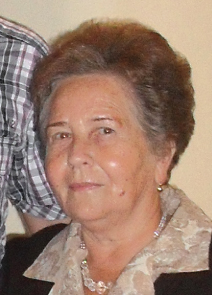 I MOVE EASILY NOW AND THE PAIN IS LESS INTENSE!
EVA Beracka, Pancevo:
˝Since I have started taking your product – Artriflex, my mobility has significantly improved and the pain is less intense. I am a pensioner. For years, I have suffered from terrible pain in my spine and wrists. I took many medications but since I have started taking Artriflex I move with ease and the pain is less intense. Artriflex has done wonders for me! I would like to recommend Artriflex to everyone with similar problems. Many thanks to Vitalis!˝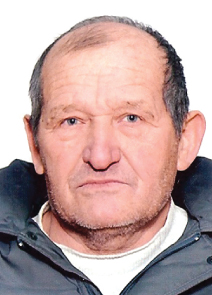 I SUFFERED FROM GOUT AND RHEUMATISM!
BRANKO Ilic, Zemun:
˝Dear Vitalis, I want to express my graditude to you for making Artriflex. For 15 years now, I suffer from gout and rheumatism. Joints on hands and legs were extremely swollen. Finger joints were stiff and felt excruciatingly painful. I lived like that for 22 years. Because of swollen leg joints I couldn't put on my shoes. I took various medications for gout and rheumatism. Nothing helped. With Artriflex everything came back to normal! I am truly amazed.˝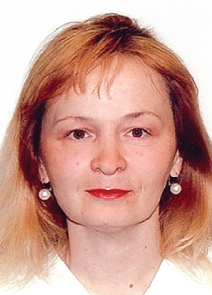 WITH ARTRIFLEX MY PROBLEM IS GONE!
SVETLANA Micevic, salesperson:
˝I want to express my graditude to Vitalis for providing solution for my problem - Artriflex. The ingredients in Artriflex regenerated my cartillage and stopped further deterioration of my wrists. By taking Artriflex according to instructions, in only 2 months I could move lightly and without pain. I almost forgot about all the difficulties I had. Nevertheless, as soon as I stopped taking Artriflex regularly, the pain began to come back gradually. Therefore, in order to avoid joint replacement surgery which many women of my age had to undergo, I decided to start taking Artriflex again. I sincerely recommend Artriflex to everyone.˝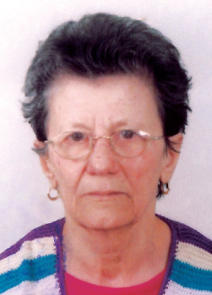 MY MOVEMENT QUALITY IS IMPROVED. I MOVE EASILY AND PAIN FREE!
VIDOSAVA Drakulic, Zemun, pensioner:
˝My coxarthrosis is much more bearable now! For years I have had hip problems. I tried solving my problem in different ways but without success. Friend told me that Vitalis made a new product for joints – Artriflex and i decided to try it. After more than a month, my movement quality has improved. I can move easily and pain free! I am tremendously satisfied with Artriflex and I will continue taking it. Thank you for making such a great product – Artriflex.˝

FIRST, THE PAIN STOPPED, THEN A FEELING OF STIFFNESS!
DUSANKA Vuletic, Belgrade:
"I am using ARTRIFLEX capsules for several months, especially since, I was diagnosed, in October 2011, with Coxarthrosis of the left hip and advised operation. Continuous pain, whether I'm still or moving, were horrible. Every movement was difficult. Thanks to remarkable efficiency of this product, in just a few days, I felt great improvement. First, the pain stopped, then a feeling of stiffness! I returned my security, energy and stamina - vitality! I thought that my surgery in January this year was inevitable. I was hospitalized, but soon after examination by a specialist and the analysis performed, the big improvement was detected. The cartilage of the left hip was in a far better condition than on previous examinations! The operation was postponed. Greetings to Vitalis! "