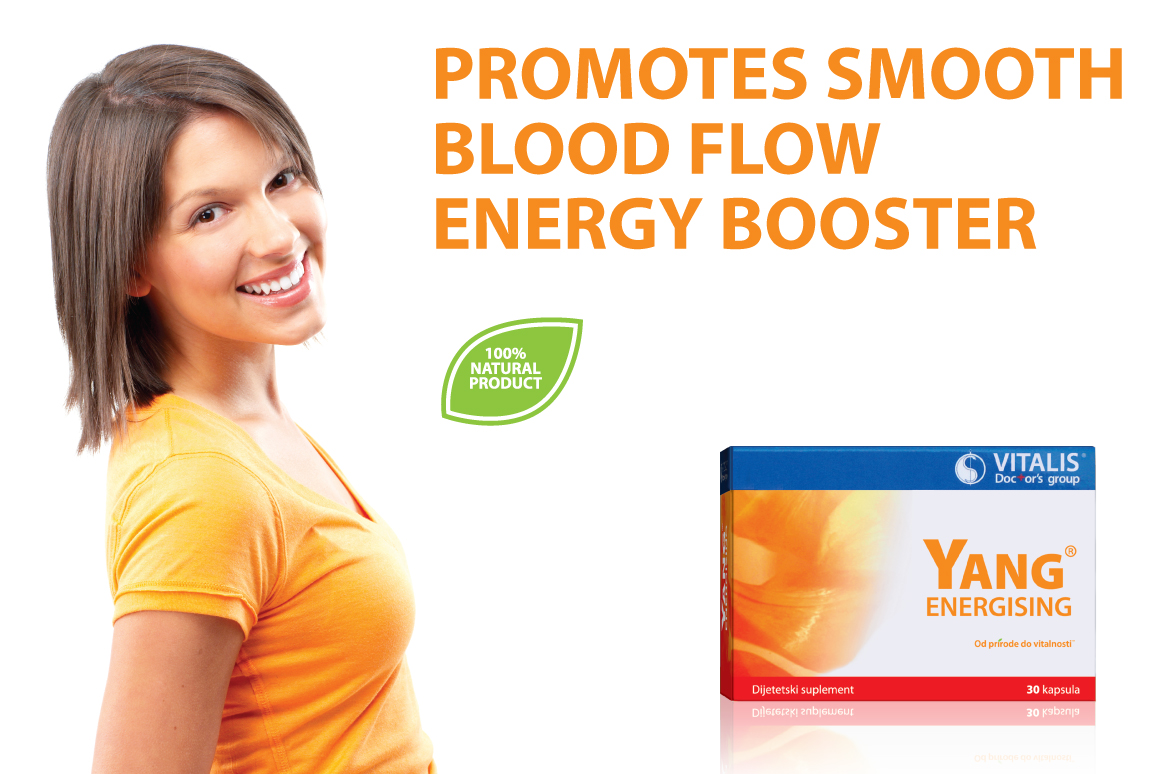 - Improve all functions of nervous system bringing it to better mood, optimism, self-confident
- Improve metabolism, decreasing filling of fatigue, inertness, depresion
- Ameliorate memory and concentration
- Accelerate circulation
- Ameliorate all physical attributes (physical condition, strenght)
- Improve libido and potention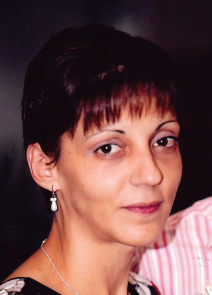 YANG ENERGISING CHANGED MY LIFE!
JELENA Dabovic, Vinca:
˝Three years ago, I was diagnosed with an over active thyroid. My life was a living nightmare. For one whole year I went from one doctor to the other and had multiple scans done. I got several different diagnoses–some of them were correct and some were incorrect. All this started to become extremely tiresome. Days and months have passed, all in vain. They ˝treated my condition˝ with vitamins and anti-anxiety medications. My immunity was very weak, I had insomnia for months. Simply put, I started to lose my will to live and felt exhausted and tired all the time. Not even love for my own child could make me want to get out of bed. I forgot how I looked with a smile on my face. Even now, whenever I remember that period of my life - I have feelings of dread. Accidentally, when reading a newspaper, I spotted an advertisment for YANG Energising. All the symptoms listed in the advertisment matched the symptoms I was experiencing. I simply could not beleive it! When I took YANG Energising for the first time, I couldn't imagine that, in that particular moment - I was changing my life for the better! Everything started to be so much better! Until then, my life was a constant struggle for survival. Since I started taking YANG Energising I enjoy my life to the fullest! Every new day brings me joy, my blood flow has drastically improved, depression is in the past for me and even my immunity is so much better. I can not remember the last time I had a cold! A pile of medications ended up in a trashbin because, after one year and a half since I started taking YANG Energising - YANG Energising was all that I needed. I think I do not have to emphasise particularly that my family as well as marital life became much better and our child is finally happy. YANG Energising is my recipe for a happy life! I don't even want to think about what would have happened to me if Vitalis hadn't been there to help.˝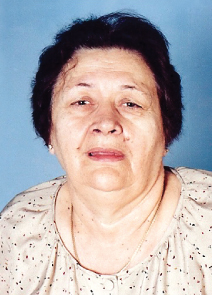 MY BLOOD SUGAR LEVELS ARE BACK TO NORMAL AND I DON'T HAVE POOR EYESIGHT ANYMORE!
PERKA Zigic, Belgrade:
˝I have been taking YANG Energising since august 2012. My eyesight was poor and I had elevated blood sugar levels. After only two months of taking YANG Energising regularly, my eyesight has improved significantly and my blood sugar levels decreased. I am extremely satisfied and I will continue to use products manufactured by Vitalis because these products have done wonders for me! I couldn't be more pleased!˝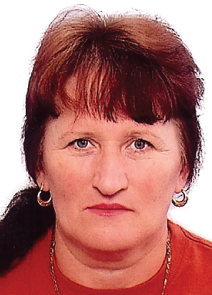 MY BLOOD WORK SHOWED DRAMATIC IMPROVEMENT. DOCTOR WAS AMAZED!
VESNA Kocic, Krcedin:
˝Difficulties related to my health issues and from which I suffered for many years, are now in the past. I had severe anemia. My hemoglobin was 90 and my iron level was only 2. I felt extremely sick, dizzy, fatigued, my blood flow was bad, especially circulation in my hands and feet which felt cold all the time. I tried taking several different medications and herbal tea blends. I took vials for treating my iron defficiency which made me feel nauseous all the time. Despite of all my efforts, blood work didn't show any improvements. All changed for the better when I started taking YANG Energising. I read about ˝Magical Vitalis˝ and amazing ˝YANG Energisng˝ in a magazine when I decided to purchase YANG Energising. After finishing my third package of YANG Energising my blood work showed dramatic improvement. Doctor was amazed! I am still taking YANG Energising because it helped me a lot and I am very pleased. I feel healthy, cheerful and self - confident. Vitalis is the best! I wish you and your team every success and continue to develop great products!!!˝

I RECOMMEND IT TO EVERYONE FOR MAINTAINING GOOD MOOD, GOOD CIRCULATION AND INCREASING ENERGY AND QUALITY OF MODERN WAY OF LIVING
IVANA Curcin, Belgrade:
"The use of your product YANG Energising naturally establishes a balance in the body and enhances immunity. I am extremely pleased with the effects. I recommend it to everyone for maintaining good mood, good circulation and increasing energy and quality of modern way of living. My mom and grandfather are also very pleased with the effects of your Venogela cream. Best Regards. "

AFTER 10 DAYS OF USE I FELT A SUDDEN IMPROVEMENT!!!
NADA Ilibasic, Sombor, (55):
"I had a lot of stressful situations that resulted in depressed condition. The disease was getting more and more under my skin and I just couldn't find a way to stop it. I was nervous all day and I couldn't go to sleep without heavy sedatives. Browsing through a magazine I found out YANG Energizing. After 10 days of use I felt a sudden improvement!!! I was more relaxed, in a better mood and a smile slowly returned on my face. I would recommend to all persons who got themselves into this difficult situation - called depression, to order YANG energizing - because only you can come out of it. Gratefully yours, Nada Ilibasic."

DEPRESSION AND BAD CIRCULATION ARE COMPLETELY GONE!!!
DUSICA Milivojevic, Belgrade:
"I had big problems with fatigue and circulation. From the time I started to use Vitalis Yang capsules I didn't have these problems! Depression and bad circulation are gone!!! They helped me a lot and improved my circulation. They are excellent. I will continue to use them to maintain my current condition."

I AM BACK TO LIFE! ALL MY PROBLEMS ARE GONE!!! MY OPTIMISM, WILL, ENERGY, STAMINA ARE BACK!!!
SLAVICA Buciv, Alibunar:
"I was taking a variety of antidepressants and tranquilizers. Nothing helped. I was just feeling worse. My life had no sense, I didn't go out to socialize and I would just sit at home and went deeper into depression. All the people I love began bothering me. I had fatigue and was afraid that I would faint if I went anywhere. I was exhausted and tired. Since I've been using your product YANG energizing I feel much better and I am very satisfied! I am back to life! And all my problems are gone! My optimism, energy, stamina are back. Thank you very much!"
ALL MY PROBLEMS ARE GONE!!!
RAJKA Stanojevic, Mladenovac:
"I was born on 03.09.1966 with cerebral paralysis and my right side is slightly weaker than my left side. Before using Vitalis YANG I felt dizziness, fatigue, anxiety, palpitations, weakness and sweaty hands; I was in generally bad condition. But after the first box of YANG preparations all these problems have noticeably improved! So far, I have consumed four boxes and I feel great! I am not only physically better, but my psychological problems disappeared too and I feel much safer. Anxiety and depression are now gone! I would recommend Vitalis products to everyone who has similar problems, as well as the initial visit to Vitalis for consultations."

MY HANDS AND FEET ARE NOT COLD ANY MORE!!!
DRAGICA Nenadovic, Loznica, 56 years:
"One time I had a serious cold and I lost a lot of weight and my immune system has been totally dropped. My feet and hands are often cold. Since my husband already used your products, in your catalog I read about the product Yang. I immediately ordered it and started to drink capsules. My condition improved immediately! My hands and feet are no longer cold, the circulation improved and I sleep better! I am so grateful for your medicines because they are great."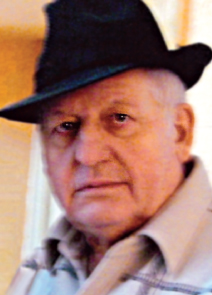 I HAVE BECOME A CHANGED MAN.
NIKOLA Vujinovic, Vrbas:
"For ten years, I have been using medications for better circulation and for managing irregular heartbeats. From the moment I found out about YANG Energising, I have started taking it. I don't feel pain in my legs anymore, my hands are not trembling and the anxiety that I felt is completely gone! I have become a changed man. My blood circulation is great. I gave YANG Energising to a friend who suffered from similar problems like mine. After taking Yang for only two days, he ordered Yang for himself in order to continue taking it as he felt much better. I can state firmly that anyone who wishes to be merry, doesn't want to feel anxious and wants good blood flow should take YANG Energising. Trust me - you will feel better."